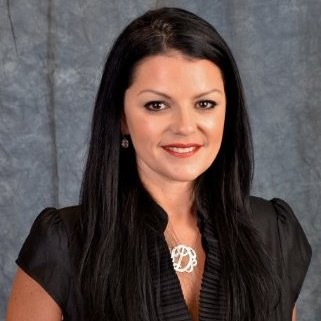 Meet Dana Rosenhaus Swickle
Dana Rosenhaus Swickle is a Partner at Swickle & Associates, PLLC, focusing on Family and Criminal Law, including Prenuptial and Post Nuptial Agreements, Dissolution of Marriage, Paternity, Dependency, Child Support, and Relocation matters. Dana also serves as a Mediator helping clients resolve their matters.
Prior to starting Swickle & Associates, Dana served as a Public Defender for the Broward County Public Defender's Office Felony division where she represented clients charged with second and third degree felonies. She handled cases involving First Degree Felony offenses and tried numerous jury trials.
Dana is on the Board of Directors for the Young Society for Diabetes Research. Additionally, she proudly serves as a Guardian ad Litem, representing minor children's best interests disputed Timesharing/Custody matters.
Dana earned her undergraduate degree with double major in Communication and Criminal Law from the University of Miami in 1993. She later earned a law degree from St. Thomas Law School in Miami, Florida, where she served as a Certified Legal Intern for the Broward County Public Defender's Office and represented clients in the juvenile division who were charged with misdemeanors and felonies. Dana is licensed to practice law in Florida.
Need reliable legal advice and knowledgeable representation of an experienced criminal defense or family law attorney?
Glowing Reviews From Our Clients

For any family issues that I need an attorney for I will always use Adam from now on. He's spectacular! His communication is great and he gets you the results that you're looking for. I'll recommend him to anyone.
- Yennifer Barreto
Best divorce lawyer in Miami/Ft. Lauderdale! Adam definitely knows what he's doing.
- Eric Almly
Adam is the guy you want to see if you are going through a divorce. To say that he knows what he's doing is an understatement. He has a ton of experience and knows exactly what to do to get you fair terms.
- Mike Brandon
Adam Swickle has to be the best attorney in the United States!!!! I cannot say enough about the positive experience we have had with him on our side. He KNOWS the law to the extent that he will make other seasoned attorneys shake. He helped me and my two daughters survive my ex husband. He gave us peace of mind, was always available by cell phone at anytime , any day, and his response back was immediate. Just by him sitting next to me, gave me comfort and i could exhale knowing he is there and he had my back. He had our back, front, and our sides!!!!!!! BRAVO ADAM AND THANK YOU FOR GIVING US OUR LIVES BACK.
- divya girnar
Awesome attorney! Mr. Swickle kept me informed of the progress in my case and I never felt left out or in the dark. Mr. Swickle was always available and answered when I called, he knew the process and was prepared for all of my questions. I am forever grateful for how he fought for me and my case! I saw, in person, how he fought for what I wanted and was able to secure it. Mr. Swickle was an absolutely professional and, in the process, became a friend! He never made me feel like I was "just a client." I would definitely recommend Mr. Swickle. He and his staff changed the way I look at, and what I thought of, attorneys!

- Chavez Grant
Great Attorney! Helped Assist In My Case!
Adam is a great attorney! He helped assist in my case where I was found not guilty! Great work! If you are looking to hire a stand up attorney Adam is your man!

- Ian Greenen