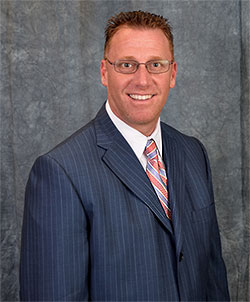 Meet Adam B. Swickle
Adam B. Swickle is a Partner at Swickle & Associates, PLLC, and leads the Family Law and Criminal Defense Departments. Adam concentrates his practice on Criminal Law and Family Law including cases involving paternity Actions, Divorce matters and Commercial Litigation as has represented more than 100 professional athletes over the years.
Adam has been published numerous times on family law issues and has authored various articles for The Daily Business Review, Aventura Moves Magazines, The Miami-Herald, The Sun-Sentinel, Jet-Set Magazine, and The Family Law Commentator, a high-end quarterly publication for attorneys and judges. He has appeared on countless radio shows and in print media pieces discussing his work with professional athletes. Adam was recognized in the Who's Who of Attorney's and is a previous member of Strathmore's Who's Who, comprehensive database and registry of business leaders and professionals.
Adam is a member of the Broward County Bar Association and actively supports numerous local and national charities throughout South Florida. He is a former host of "The Talking Divorce Show" on AM Big Talk 850, a weekly talk show dedicated to family law issues. Adam frequently appears as a Legal Analyst on local and national television programs including CNN, Fox News Network, In Session on truTV and Good Morning America.
Adam received his undergraduate degree from Skidmore College in Saratoga Springs, New York in 1992. He earned a law degree from Nova Southeastern University Shepard Broad Law Center in 1995. He is licensed to practice law in Florida and is admitted to the Florida Supreme Court and the Sothern District Court of Florida.
Need reliable legal advice and knowledgeable representation of an experienced criminal defense or family law attorney?
Glowing Reviews From Our Clients

For any family issues that I need an attorney for I will always use Adam from now on. He's spectacular! His communication is great and he gets you the results that you're looking for. I'll recommend him to anyone.
- Yennifer Barreto
Best divorce lawyer in Miami/Ft. Lauderdale! Adam definitely knows what he's doing.
- Eric Almly
Adam is the guy you want to see if you are going through a divorce. To say that he knows what he's doing is an understatement. He has a ton of experience and knows exactly what to do to get you fair terms.
- Mike Brandon
Adam Swickle has to be the best attorney in the United States!!!! I cannot say enough about the positive experience we have had with him on our side. He KNOWS the law to the extent that he will make other seasoned attorneys shake. He helped me and my two daughters survive my ex husband. He gave us peace of mind, was always available by cell phone at anytime , any day, and his response back was immediate. Just by him sitting next to me, gave me comfort and i could exhale knowing he is there and he had my back. He had our back, front, and our sides!!!!!!! BRAVO ADAM AND THANK YOU FOR GIVING US OUR LIVES BACK.
- divya girnar
Awesome attorney! Mr. Swickle kept me informed of the progress in my case and I never felt left out or in the dark. Mr. Swickle was always available and answered when I called, he knew the process and was prepared for all of my questions. I am forever grateful for how he fought for me and my case! I saw, in person, how he fought for what I wanted and was able to secure it. Mr. Swickle was an absolutely professional and, in the process, became a friend! He never made me feel like I was "just a client." I would definitely recommend Mr. Swickle. He and his staff changed the way I look at, and what I thought of, attorneys!

- Chavez Grant
Great Attorney! Helped Assist In My Case!
Adam is a great attorney! He helped assist in my case where I was found not guilty! Great work! If you are looking to hire a stand up attorney Adam is your man!

- Ian Greenen